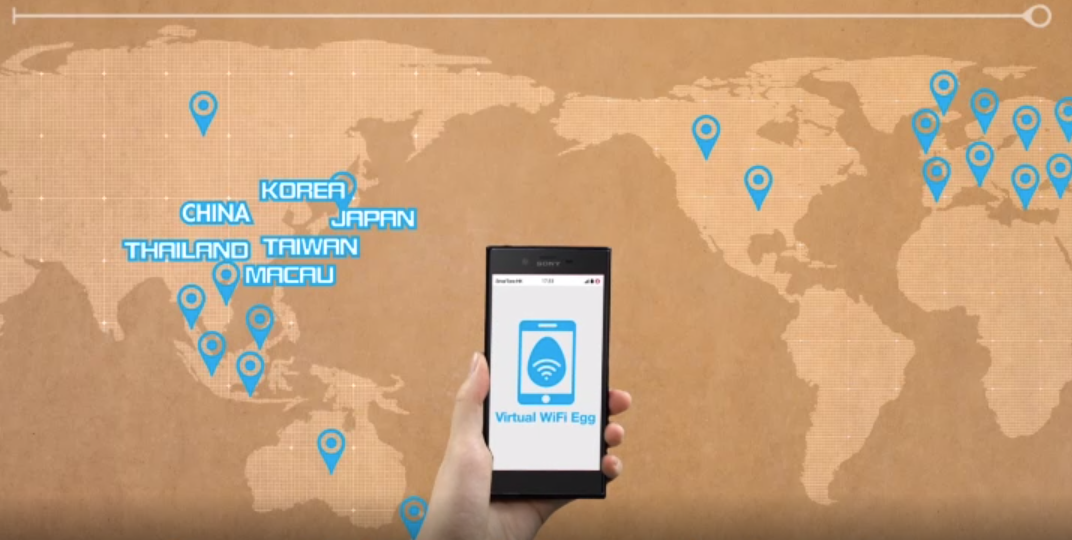 Low fixed daily service fee and freely enjoy data roaming* with no need to rent or return the WiFi egg each time you travel

Convenient data sharing among travel companions

Covers popular Asian destinations include China, Indonesia, Japan, Macau, Malaysia, Philippines, Singapore, South Korea, Taiwan, Thailand and even Australia and New Zealand

Check out the other 50+ destinations covered

To use the service when you travel, turn on data roaming via "Settings" on your phone. Fixed daily rate and no bill shocks

Only pay for the days you actually use instead of having to be bound by the set number of days of traditional wifi egg, so no wastage

Quality assurance from SmarTone – partners with high quality overseas mobile service providers

Activate the service once and Virtual WiFi Egg will be available for your use once you reach your destinations

The customer can enjoy fixed rate of $4/min for receiving calls, outgoing calls to local and Hong Kong by roaming direct dial within the validity period upon usage of "Virtual Wifi Egg" in designated destinations.
* When daily data usage reaches 700MB, a SMS notification will be sent to the customer, who may reply to the SMS to purchase extra full speed roaming data. If no additional purchase for full speed data is made, the data speed will be at up to 128kbps for the Customer to continue with the use of data roaming.