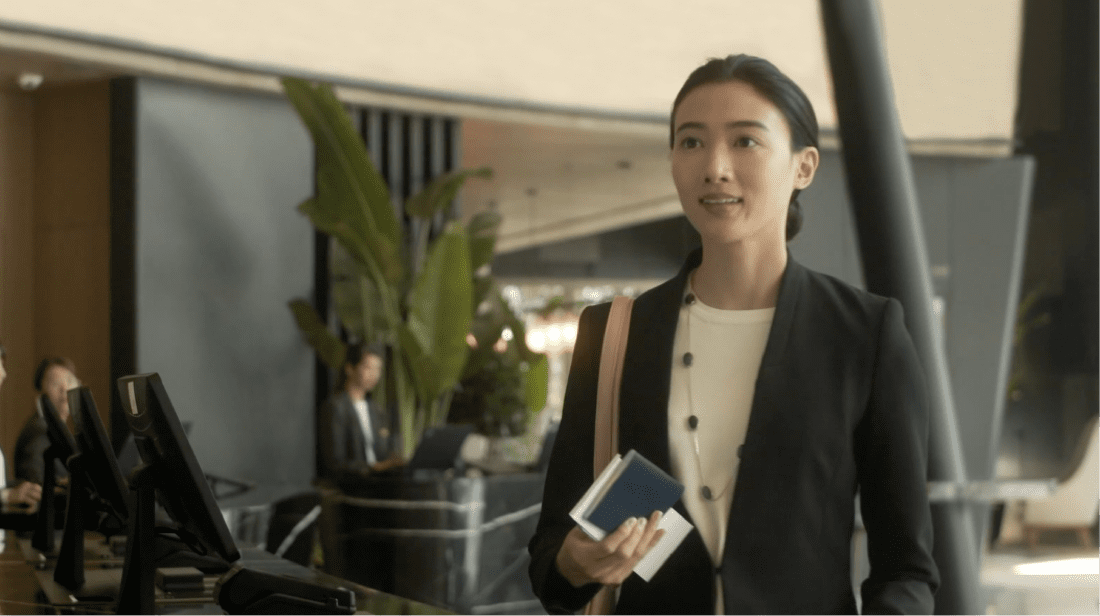 SmartHotel
SmartHotel Solution offers travelers a digitalized end-to-end hospitality journey; while leverages data and analytics to maximize performance, guest satisfaction and revenue.
Travelers can experience a hassle-free and personalized stay with SmartHotel. Hotel's website and mobile app integrated with online travel agents (OTA) enabled travelers to search and reserve hotel room in just a few clicks. Upon their arrival, travelers can check-in at the self-service counter to save time. Travelers can get physical room key card or download mobile key directly by scanning travel document and booking confirmation (QR code) at the self-service counter conveniently. Travelers are no longer required to queue up to check-in, they could do it anywhere via mobile app.
The hotel mobile app serves the tech-savvy millennials and modern travelers who look for high mobility especially. Travelers can use mobile key to open his hotel room, even there's no internet connection. Before reaching their room, they can use in-room iPad to adjust the most preferred temperature and lighting via single app. They can also send housekeeping request, like getting extra pillows or toothbrush through the app without calling the concierge to avoid language barrier. SmartHotel comes with designated smart IPTV homepage which all channels are categorized. If travelers are not interested in TV programs, the IPTV allows them to play their own media clips .
SmartHotel provides all-rounded convenient service to travelers. With hotel mobile app, they can reserve hotel facilities like shuttle bus or spa treatment at their fingertips. eConcierge provides useful travel information. Travelers can get the required information and scan the QR code to keep the information on their smartphone.
SmartHotel provides an all-round digitalized journey from booking hotel room to check-out. Hotels can also study customers' preferences and enhance customer experience thus revenue.

Cybersecurity
Hotels handle massive guest information every day, including passport information, credit card details and booking records. Hackers may use advanced tools through multi-channels to launch cyberattacks that can bypass traditional defences.
Daily operation of frontline staff in hotels also involves guests' sensitive personal information. If a staff opened a phishing email, hackers can steal the personal data of hotel guests easily. Serious data leakage can be caused by just few clicks.
Our cybersecurity solution offers hotels an all-round method to prevent and detect sophisticated and advanced cyberthreats. It provides promoptresponse to incidents by adopting a three-pronged tactics – People, Process and Technology.
Incorporating People Base solutions, training and simulations can enhance employees' cyber risk awareness with proper cybersecurity manner and habit. Consequently, all the hotel employees can become the baseline against cyberattack.
On the technology aspect, smart endpoint detection and response enables the industry to empower corporate protection capacity, facilitates hotels to prevent and detect known and unknown advanced cyberthreats across all endpoints by leveraging machine learning, behavior-based detection and multi-layered protection.