SmartWorks
Enhance construction site safety by defining danger zone and restricted area.
Instant alarm to the workers which alerts site supervisors in case of unauthorized access can ensure workforce safety and provides instant support to workers at emergency.
Track and locate workers and utilities instantly, facilitate site managers overseeing real time allocation of resources so as to make timely adjustment; analyze collected data and identify areas of elevating productivity.
Foster a safe and healthy working environment to workers by keeping track of the hygiene of construction sites, including but not limited to temperature and humidity.
In construction sites, with all the subcontractors and workers,it could be a complex task to log working hours. Set up automated attendance record tracking flexibly for different work sites to save time and resources on this manual administrative task.
SmartWorks Awards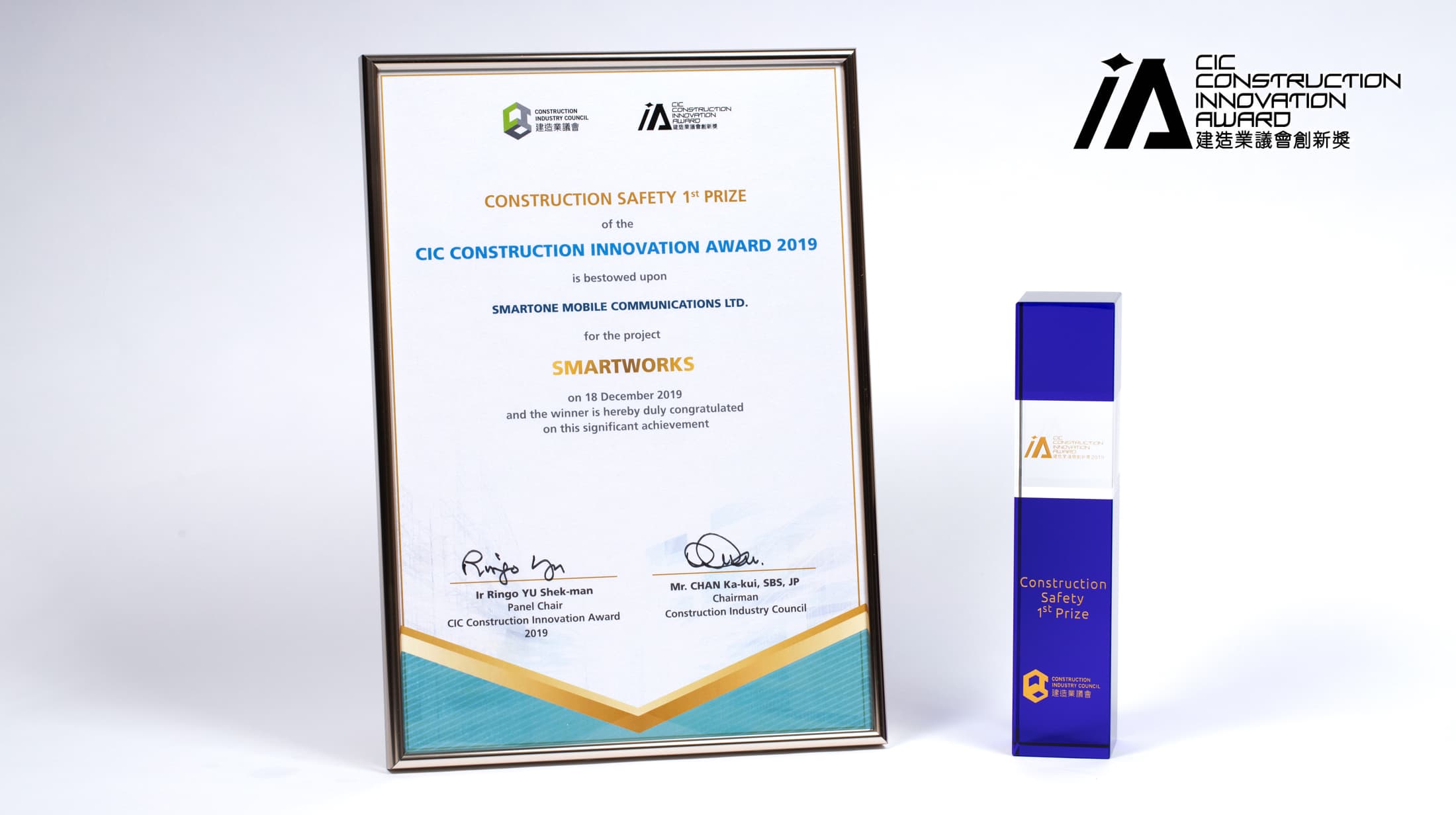 Winner of CIC Construction Innovation Award 2019
Construction Safety 1st Prize

SmartConnect
With SmarTone's fast and stable network, construction companies can use our SmartConnect for connectivity at different remote sites even there is no fixed network coverage.
SmartConnect does not require well developed infrastructure and cabling. It provides reliable and fast connectivity where-ever the construction sites are.
When the construction work of a specific area is completed, it is easy to relocate the connectivity to another area.No network set up is required.

Cybersecurity
With centralized hunting engine, Cybersecurity Solutions prevents future attacks and minimizes the influence on construction progress caused by digital attacks.
By identifying seen and unseen cyberattacks, the solution protects sensitive and proprietary data, such as confidential project information and workers' healthcare figures.